Overview of Duvet fillings
Paradies Biolana®
Paradies Biolana® is created by taking beautifully soft new sheep's wool from certified organic farms.
This natural filling is a prime example of sustainability and our sense of responsibility for the natural world. Not only that, but it makes a positive contribution to animal welfare. Naturally, Paradies still adheres to its usual high standards of quality, which means there can be no compromises when it comes to ensuring a truly comfortable night's sleep. You see, this filling offers long-lasting loft thanks to the Paradies Highloft fibre technology and has a light and natural feel. Together with the breathable Greentex® certified organic cotton fabric, it ensures that temperature and moisture levels are well regulated and offers a more natural way to sleep.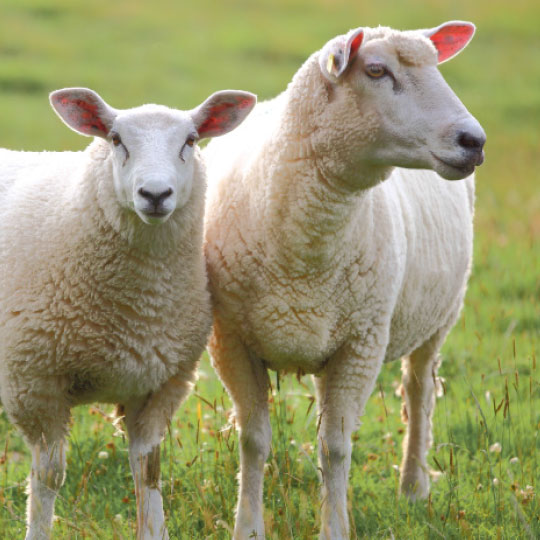 Further information:
// Natural duvets
// Heat retention
// Certified quality
// Care instructions
Paradies Biolana®
Mixed textile fibre filling made from sheep's wool and renewable raw materials
Benefits animals and the environment, improves sustainability, and keeps consciences clear
Paradies Highloft® fibre technology for long-lasting loft
Good temperature and moisture balancing
Sustainable fibre production

Save resources

kbT/kbA

How Biolana® is made
Paradies Biolana®
Beautifully soft Paradies Biolana® is made from new sheep's wool and is synonymous with premium wool quality. There are two reasons for this. Firstly, it comes from the White Alpine sheep that happily donate their wonderfully soft wool twice a year. Secondly its certified organic status brings added benefits.
Certified organic farming is subject to very strict requirements:
The farm, mountain pastures and feed all have to be certified, which means that no fertilisers and pesticides may be used. The animals must be kept in a manner appropriate for their species. Even in winter, the White Alpine sheep spend at least half their time outside the pen – the longer they spend up on the mountain pasture, the better the quality of the wool and the greater their contribution to landscape conservation.