Overview of Duvets
Duvets (fibre fillings)
Given that we were responsible for inventing the first ever polyester-filled bedding, we know exactly what is expected of a duvet with a textile fibre filling. However, even more important than that is the fact that we know how to keep it performing as it should over time.
A Paradies duvet is designed to keep your body warm and protected, and to remove moisture quickly, thereby creating a pleasant sleeping climate that is conducive to a restful night's sleep. At the heart of each and every Paradies duvet lies the filling. Paradies Fill® textile fibre fillings enable heat storage by shutting in large quantities of insulating air (up to 98% of the total filling volume is air).
We have the ability to combine all sorts of functional textile fibre types and that is the key to producing our lightweight Paradies fillings with their high heat retention capacity.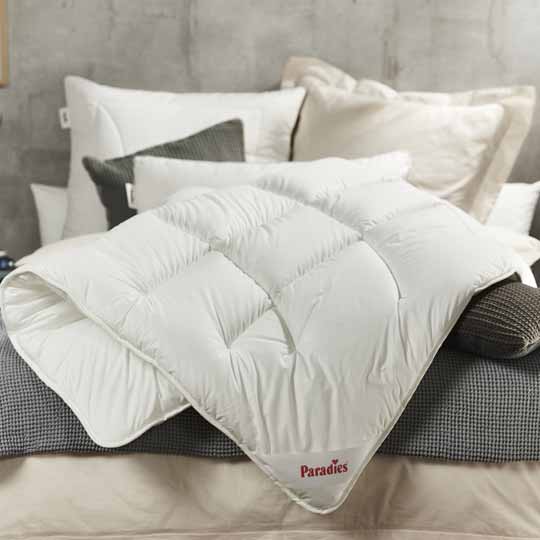 Further information:
// Material science
// Heat retention
// Certified quality
// Care instructions