Overview of Duvets
Duvets (down fillings)
Paradies downs are ultra-lightweight and are the perfect way to store heat naturally. Since downs have no quills or other rigid components that can become a nuisance, they create a very soft filling that is wonderfully light and snuggly. The larger and more mature the down, the greater the volume of air – and heat – that it can trap within its fine filaments. That is why Paradies only uses fully mature down with a high fill power.
We offer an assurance that our high-quality Paradies down and feather filling materials are of European origin and that they are sourced from farms that keep/treat their animals as appropriate for the species (no live plucking). All Paradies downs and feathers are categorised as "new" "class I" materials. However, we do not feel that it is enough just to meet the requirements of EN 12934 – the applicable standard covering hygienic cleanliness. Consequently, we have gone the extra mile and developed Paradies SuperClean. By introducing additional cleaning procedures, Paradies has managed to achieve a level of cleanliness that goes way beyond conventional standards: It's more than clean – it's superclean!
Of course, Paradies does not just focus primarily on the filling but also on timeless elegance, products with style and on our skills and craftsmanship, which we are constantly trying to perfect.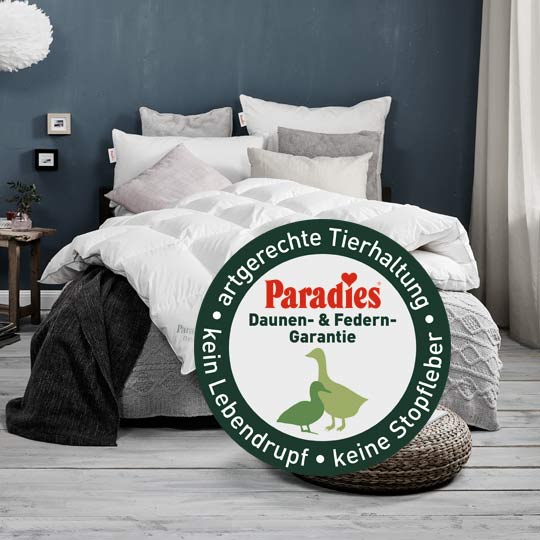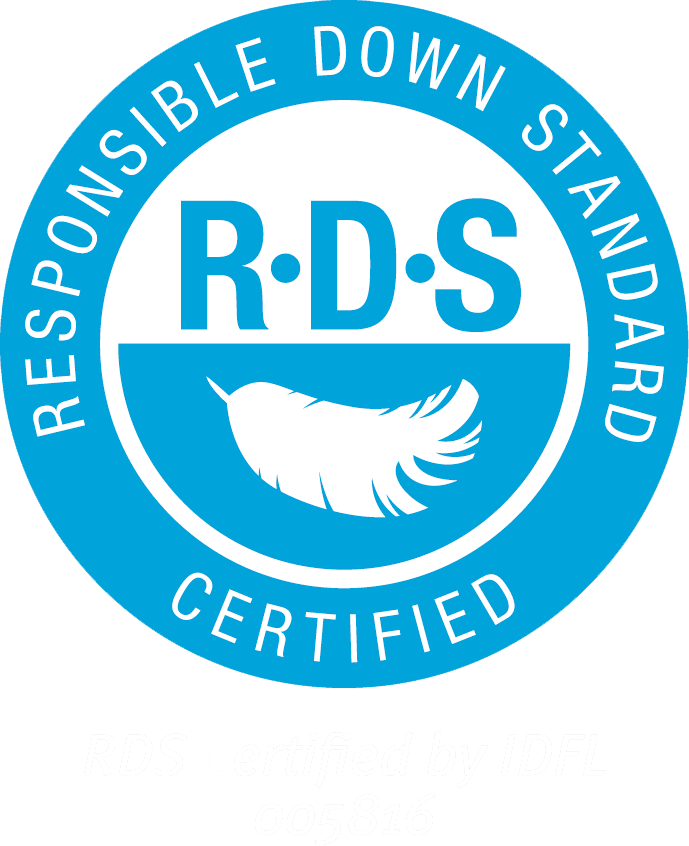 Further information:
// Material science
// Heat retention
// Certified quality
// Responsible Down Standard
// Care instructions