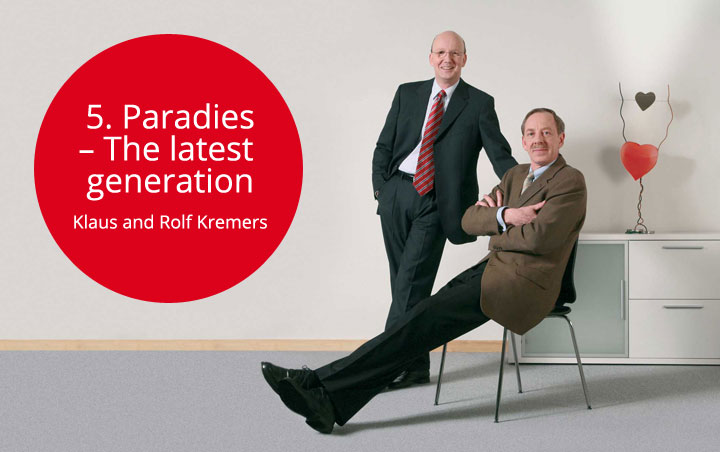 Your high standards
spur us on
For 160 years, we have worked ceaselessly to further our research and have never tired of developing sophisticated bedding products and other goods that are designed to improve your quality of life. The Paradies product research team is constantly seeking new ways to promote healthy sleep and enhance its recuperative effects.
Our in-house lab facilities enable us to simulate real-life scenarios. And by consistently investing in research and development, we are always one step ahead with our expertise. Our cooperation with industrial anthropologists, clothing physiologists and test labs at independent research institutes means that we can meet your high standards – as well as our own – time after time.
However, there is much more to Paradies than sophisticated first-class products Paradies also embodies a corporate philosophy that is deeply committed to meeting the basic needs of people no matter where they live: rest, well-being and security within a healthy living environment.
5. Paradies
– The latest generation
Klaus and Rolf Kremers