Overview of Duvets
Duvets (natural fillings)
Paradies organic bedding containing Biofill® and Ecolana® is the key to a restful night's sleep, a clear conscience and peace of mind about animal welfare and environmental protection all at once.
Paradies Biofill is based on vegetable starch, a natural raw material. By using vegetable raw materials that are annually renewable, we can help ensure our long-term future by conserving scarce resources and looking after the environment.
Paradies Ecolana is a natural mixture of snuggly Paradies Biolana (new sheep's wool from certified organic farms) and the natural Paradies Biofill filling.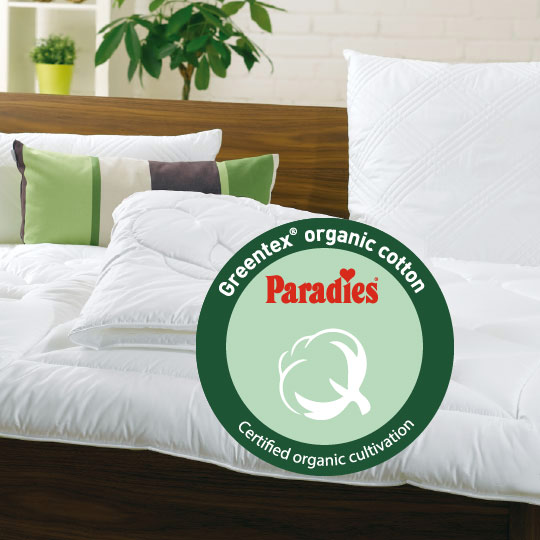 Further information:
// Material science
// Heat retention
// Certified quality